Testimonials
Our Happy Customers
Meredith Residential Local Installations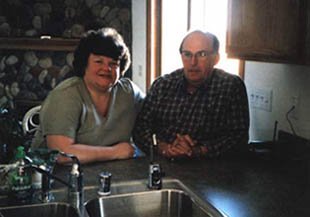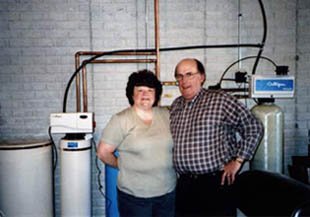 Ken and Julie Edwardson
We had very high iron content in our water which stained our showers, basins, and toilets. The water also smelled and tasted bad. We had Culligan of Union Grove install an Iron Clear iron filter and a Gold Series Water Softener to treat the water throughout our home. We also had the Good Water Machine (reverse osmosis system) for drinking water installed at our kitchen sink and refrigerator.
The odor and bad taste have been eliminated and we are enjoying clear and fresh tasting water. I use less detergent for laundry and dish washing. The soft water for bathing and showering makes for easy cleanup of the bathtub and shower. Our hair and skin is softer and feels less dry. The service we have received from all of the individuals associated with the Union Grove Culligan office has been exceptional.
---
Ken and Julie Edwardson
We first put a rental Culligan water softener in our home in 1969. In all of the years since then, we have only needed two service calls. Taking a shower is a pleasure as your skin feels like silk. Bathtub rings do not form and we use very few cleaning supplies.
In 1999 we installed a rental reverse osmosis drinking water system because we were tired of carrying bottles of water. The water tastes great and makes a big difference in coffee and when cooking.I wouldn't want to be without my Culligan equipment!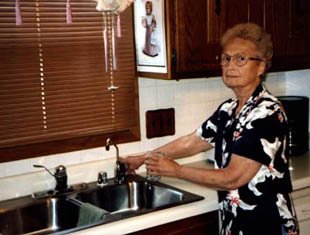 ---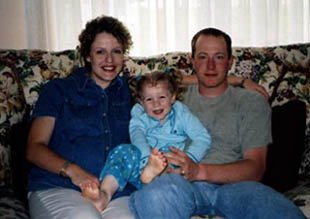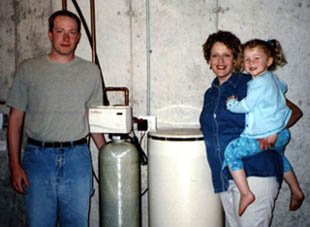 The Guttschow Family
We began shopping for a new water softener to replace a failing non-national brand softener that was too small to keep up with our growing family's water needs. We shopped the market and compared several other name brand water softener companies as well as Culligan. In the end we felt that Culligan gave us the best value for our money. Our Culligan representative took the time to come to our home and make sure that we understood why the Culligan softener was superior to the other brands, the excellent service Culligan would provide, and why their equipment was right for us. He took the time to understand the water needs of our family and helped us select the right piece of equipment to fit those needs without the use of high-pressure sales techniques.
We feel that because Culligan services everything they sell and they have a great warranty that they stand behind their product long after they install it in a home. They have made us feel comfortable with our purchase and we do not have to worry that we made the right choice. Our Culligan representative even took the time to call a week after the equipment was installed to make sure that we were happy with our purchase. We will be recommending Culligan to our family and friends when they are in the market for a new water softener.